The Nissan Tiida is a compact car manufactured by Japanese automaker Nissan, replacing the Pulsar and the Sunny, and marketed also as the Nissan Versa, prominently in the United States.
The Tiida is based on a stretched-wheelbase variant of the Nissan B platform[5] and is manufactured as a five-door hatchback and a four-door sedan marketed as the Nissan Tiida Latio.
In mainland China, the Tiida is produced by the Dongfeng Motor Company, a joint venture between Nissan and a local company. In Taiwan it is produced by Yulon. It arrived in some Eastern European countries in late 2007, replacing the Almera small family car.
2009 Nissan Versa
2009 Nissan Versa
2009 Nissan Versa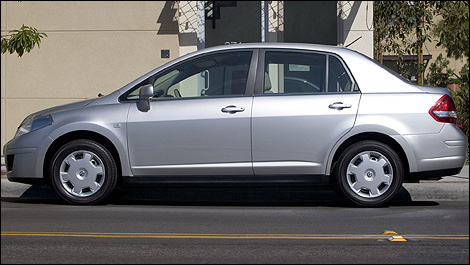 2009 Nissan Versa
2009 Nissan Versa