The Lotus Exige is a two-door, two-seat sports car made by Lotus Cars. It is essentially a coupé version of the Lotus Elise, which is a roadster that is mid-engined and has been in production since 1996.
The original Exige (NA or naturally aspirated Exige) was launched in 2000 and had a 1.8 L Rover K Series engine in VHPD (Very High Performance Derivative) tune. It produced 177 bhp (132 kW; 179 PS) in standard form and 192 bhp (143 kW; 195 PS) in the "track spec" version.
In 2004, the Series 2 Exige was introduced. It features a 1.8 L 16-valve DOHC Toyota/Yamaha engine that produces 190 bhp (142 kW; 193 PS) with the Toyota engine designation of 2ZZ-GE. Compared to the Series 2 Elise, it has a front splitter, fibreglass hardtop roof with roof scoop, rear engine cover, and rear spoiler. The sole purpose of these aerodynamic additions to the base Elise is to create more downforce (almost 100 lb (45 kg) of downforce at 100 mph (160 km/h) in the Exige versus 13 lb (5.9 kg) at 100 mph (160 km/h) in the Elise).
Lotus Exige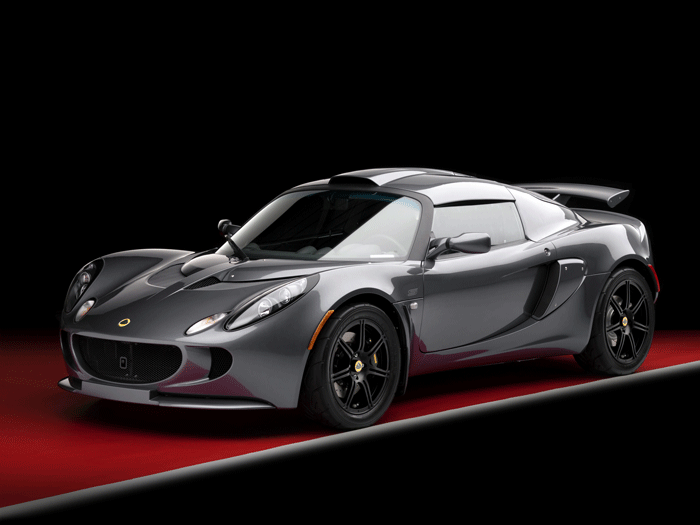 Lotus Exige pic
Lotus Exige images
Lotus Exige gallery
Lotus Exige sports cars